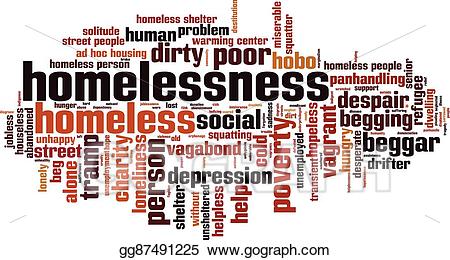 Houston, Texas, is a place which has experienced great growth over the years. Many new companies move to the Houston area about every month an with the companies many people.
The sale of new homes have taken off as many of these companies have brought employees with them from other states. If you are blessed enough to have a job. Then, you;re doing well an are able to afford a nice place to live with your family.
But, not all individuals are as blessed as you and I. In Houston along there are many who've lost their apartments or homes due to a loss of a job. These individuals are staying Downtown on the streets of Houston, Texas. Some have their children sleeping outdoors with them due to the loss of their apartment or home. I know, because I've stay downtown with them after getting off work for the day. This has caused me to look deep within myself for a answer to the problem of homeless.
Then, a idea hit me as if it came right down from heaven. The buildings downtown that are empty can be used for the housing of those who're homeless. But, also there was another question I kept asking myself concerning the matter of the homeless here in Houston, Texas. So, I turned to the worldwide web to do some research about the subject of homelessness. Here's what I found out about this important subject.
Houston's Unsheltered Homeless Population Rises For First Time Since 2011
Advocates say they are not surprised
DAVIS LAND | POSTED ON
MAY 23, 2018, 12:56 PM (LAST UPDATED: MAY 24, 2018, 10:22 AM)
When advocates went out to count the members of Houston's homeless population, they found 18 percent of the unsheltered population was homeless due to Hurricane Harvey.
The annual Houston Coalition for the Homeless count, held in January, shows the unsheltered population in Harris, Fort Bend, and Montgomery counties rising for the first time since 2011. The group found there were 1614 people unsheltered between January 23 and 25, up nearly 500 people from around the same time last year.
"We weren't particularly surprised to see the number up and quite frankly we're glad it wasn't higher than it was given the devastation of hurricane Harvey," said Marilyn Brown, chief executive with Coalition for the Homeless. Many people the group found who were made homeless by Harvey were also homeless for the first time, she said.
In total, volunteers with the Coalition found 4,143 people both in shelters and on the street. Brown said the Coalition is looking towards how it can better locate shelters and beds closer to people and encampments in order to help people move into more permanent housing.
All of this sounds good, but, what we truly need is real action when it comes to working with the homeless here in Houston, Texas. I've been been around the homeless for some time now. In fact, I use to be homeless myself as well an it wasn't a very good feeling to be out on the streets of Houston, Texas. I was blessed to come across individuals who could help me get back on my feet.
Now, I want to be a blessing to those who're experiencing the heart-ship of being homeless. I've got a action plan which will reduce the number of homeless family here in the City of Houston. As many individuals know there are many empty building around the Houston area which can be used to house the homeless. It's these building which I would like to use for housing the homeless and provide the services need to enable them to get back on their feet.
During the weeks to come I'll be post more information about my plan which will reduce the number of homeless lving on the streets of Houston, Texas. God bless.